Chiropractic; not a luxury but an athlete's necessity!

The chiropractic movement in amateur sports has exploded since the 2008 Olympics when Dr. Terry Schroeder coached the Olympic water polo team to its first medal.
Chiropractic gives athletes the competitive advantage they need to compete at the highest level and for the duration of their event.  This is especially important to college-bound athletes who are seeking scholarships, as colleges want to invest in healthy kids rather than risk their dollars on young athletes with chronic injuries.

Chiropractors ensure the rapid healing from injuries, as well as, help young athletes to optimize their performance and to ensure the healthy growth and development of young people's spines and nervous systems.
Many Olympic and youth sports programs have chosen to make chiropractic care a core part of their programs.  In fact, many of the leaders of the Olympic sports medicine team today are chiropractors.  The Medical Director for all three USOC Training Centers is a Chiropractor and holds a Diplomate of Chiropractic Sports Physicians credential.  Many Professional Sports and Professional Events have Sports Chiropractors as part of their regular staff where Professional Athletes receive Chiropractic care as a regular part of their training and treatment protocols; it is not a luxury but a necessity for a Professional Medical Staff!

If you or any of your family are athletes or participate in exercise and care about your health, then make chiropractic care a part of your lifestyle like so many Professional and Olympic Athletes do.  This is not a luxury, it's a necessity for achieving and maintaining good health along with diet and exercise!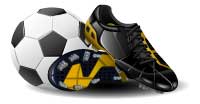 Dr. Kelly Bahr was one of the first 200 Doctors in the nation to hold the prestigious Diplomate of the American Board of Chiropractic Sports Physicians credential and is also on the postgraduate faculty for the chiropractic sports medicine programs through DC Online, Western Sates Chiropractic College, Southern California University of Health Sciences and Palmer Chiropractic College.
Dr. Bahr is on the medical team for AlliSports Dew Tour and UCI's BMX SX World Cups and World Championships.  She travels to all Summer, Winter and International Dew Tour events and some of the Domestic and International BMX SX events treating Elite Professional Athletes of the Tours such as:
[column width="30%" padding="5%"]
Shaun White
Bucky Lasek
Jamie Bestwick
Bobby Brown
Gretchen Bleiler
Pierre-Luc Gagnon (PLG)
Fabrizio Santos
Chris Mendes
Paul Rodriquez (P-Rod)

[/column]
[column width="30%" padding="5%"]
Simon Dumont
Walter Woods
Nate Adams
Robbie Madison
Chad Kagy
Bob Burnquist
Simon Tabron
Kelly Clark
Sarah Burke

[/column]
[column width="30%" padding="0″]
Kurtis Colamonico
Ryan Sheckler
Chaz Ortiz
Jossi Wells
Tanner Hall
Jeremy "Twitch" Stenberg
Mike Metzger
Travis Pastrana

[/column]
[end_columns]