ABD Labs
Do you know how healthy you really are? Don't guess, get the facts from us!
How do you know if you are truly healthy?
Did you know….
How you feel is no indication of how healthy you are?

You can have just 20% kidney or liver function left, yet show virtually no symptoms?

Your body will break down muscle, bone and other body tissue in order to free up nutrients for more important bodily processes?

Certain tests can identify environmental toxicities and their effect on your health?

Using objective laboratory testing allows your provider to evaluate your unique results & identify emerging health problems, before it's too late?
With all the cleverly marketed supplements, fad diets and conflicting nutrition information available today, it can get confusing. Our office uses diagnostic testing (like blood work) to formulate vitamin and nutrient recommendations specific to YOUR body's needs. No more guessing!
These tests can also indicate if you're progressing toward the development of a serious illnesses or disease. Are you already taking medications? Get to the root of the problem with our nutritional analysis and see your personal health transform.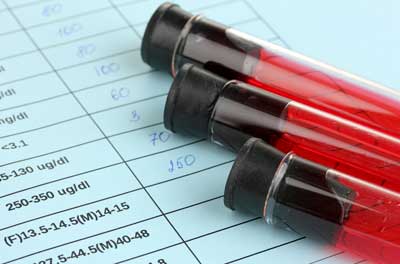 Symptom Survey
Fill out a detailed symptom survey that corresponds with your blood work.

Blood Work
Looks at 60 important blood markers.

Hair Analysis
Looks at toxic levels and essential elements in your hair.

Drug Side Affects
Find out what medications you are taking could be causing some of you blood markers to be off.

Urine Analysis
Determins if you body is removing toxic elements on its own.

Extra Blood Tests
Options to add extra blood test for an affordable price.
View a Sample Report Now!
To see what a sample blood and hair report looks like please view this sample report.