Our family LOVES Homemade Ranch Dressing!!  Once you have had the real stuff, you'll never go back to the store bought.  This is also much healthier for you than what you get at the stores, none of those preservatives or MSG.  The other perk, this recipe is WAY cheaper than buying even the packets of pre-made Ranch mix.  Hope you enjoy!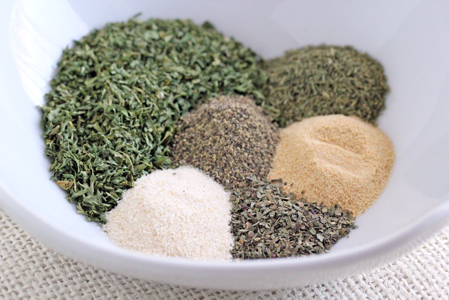 Ingredients:
2 Tablespoons dried parsley
1 teaspoon dried dill
1 teaspoon garlic powder
1 teaspoon onion powder
1/2 teaspoon dried basil
1/2 teaspoon pepper
Preparation:
Add all of the ingredients in a bowl and gently mix together.  Store in a small plastic resealable baggie or in a canning jar with a tight fitting lid in your cabinet.  To make the Ranch dressing, whisk together 1/3 cup mayonnaise with 1/4 cup milk (you can use buttermilk if you prefer).  Alter the amount of milk for the consistency you would like as well.  Add 1 tablespoon of the homemade ranch mix.  Salt to taste.  Use immediately or store in the refrigerator up to 3 days.
www.5dollardinners.com